These pages are not displaying properly because the Compatibility View in your Internet Explorer is enabled. We suggest that you remove 'fu-berlin.de' from your list of sites that have Compatibility View enabled.
In Internet Explorer, press the 'Alt' key to display the Menu bar, or press and hold the address bar and select 'Menu bar'.
Click 'Tools' and select 'Compatibility View settings'.
Select 'fu-berlin.de' under 'Websites you've added to Compatibility View'.
Click 'Remove'.
Which facilities and offices can help you with your studies?
This view is optimized for use on tablet and desktop PCs. Due to limited display options the view cannot be used on smaller end devices. Please work on the view using a tablet or desktop PC! Thank you for your understanding!
Whether you want to get more exercise, are looking for support with academic writing or with finding an internship  – here you can learn which service facilities and offices can be important for you during your studies. If you click on the small information icon, you can see which facility offers which service. And if you would like more music in your everyday study life, you can join the Collegium Musicum of Freie Universität.
For all questions regarding your studies you can always turn to the Info-Service Studium.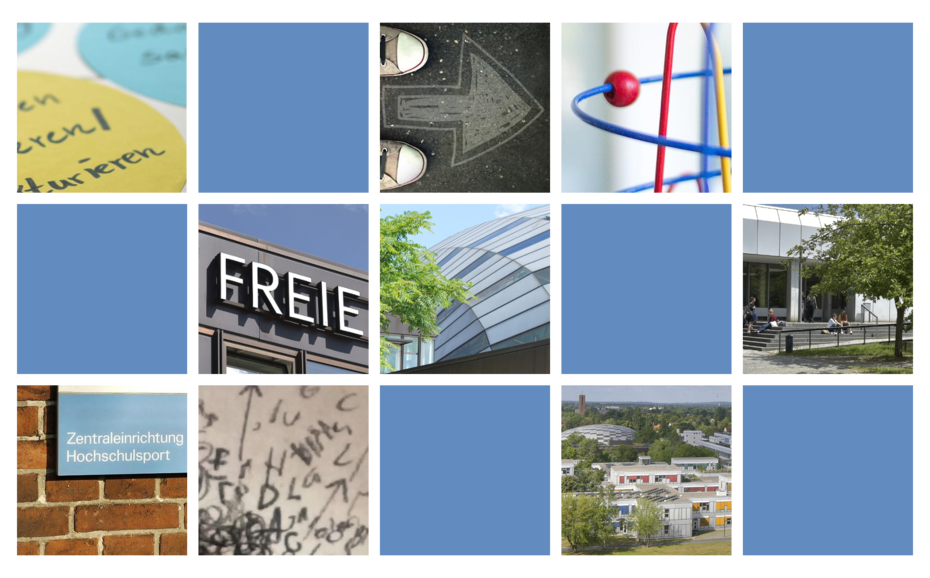 Center for Academic Advising and Psychological Counseling
The Center for Academic Advising and Psychological Counseling regularly offers numerous workshops on, e.g., how to cope with stress, how to prepare for exams, how to overcome writer's block, reading techniques, and academic methodology. Some events are also held in English.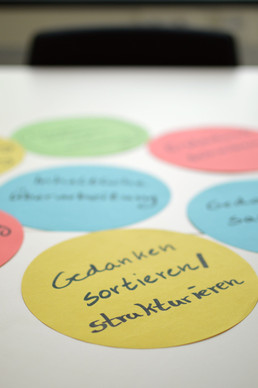 Workshop by the Office for Academic Advising and Psychological Counseling
Source: Alexander Teinz
Career Service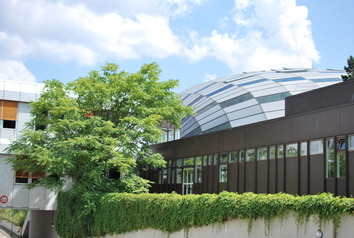 Outer view of the Rost- and Silberlaube and the Philological Library
Source: Career Service der Freien Universität Berlin
Dahlem School of Education
For students pursuing a degree with teacher training option, the Dahlem School of Education is an important point of contact. For questions regarding the study area Teaching-Related Professional Skills (LBW), you can turn to the DSE's Study Office. The DSE tutors can also help you with matters concerning your study program. All tutors there are also students of BA programs with teacher training option, so they are well prepared to give you subject-specific information from a student perspective.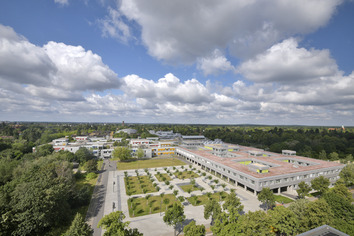 View of the Holz-, Rost- and Silberlaube
Source: Bernd Wannenmacher
Dual Career & Family Service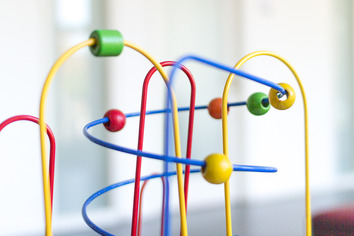 Children's play area at the SSC
Source: Volker Möller
University Sports
If you get tired of sitting at your desk all the time and want to do some (group) sports with other students, you should take a look at the program of the Central Facility for University Sports. It's not only fairly cheap, but also offers a wide range of different sports classes: Every semester, they offer up to 800 courses, sport trips, participation in national and international competitions, workshops and tournaments. The complete program, further information on university sports at Freie Universität Berlin, and how to register for classes can be found online at www.hochschulsport.fu-berlin.de.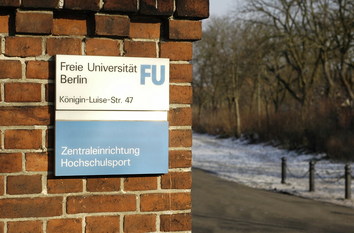 University Sports Center
Source: Center for University Sports
Higher Education Team of the Federal Employment Agency
The Higher Education Team of the Federal Employment Agency supports students and graduates up to one year after they have attained their degree. The Team offers events on, for example, the demands of the labor market, informs about the services of the Federal Employment Agency, offers counselling on transitioning from university to work life and alternatives to pursuing a university degree, and can help you with applications. You can find more information and a brochure with a list of the events they offer on www.hochschulteamberlin.de.
Mentoring
In the Mentoring Program, students from higher semesters give you tips and advice on life and studying at university. In the "Mentoring"-section of the Online Study Assistant, you can learn more about what the program offers and how to register for it.
Writing Center of the studierendenWERK Berlin
The Writing Center of studierendenWERK Berlin offers individual counselling sessions and group workshops on different aspects of academic writing. It also regularly organizes writing events such as "The Long Night of Postponed Term Papers" and the "Writing Marathon".
The Writing Center has a second location at Freie Universität Berlin at Thielallee 38. You can register for an appointment at schreibberatung@stw.berlin.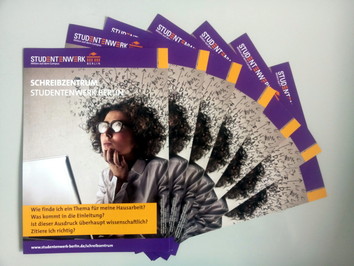 Flyer from the studierendenWERK's Writing Center
Source: Sarah Hostmann
Language Center
Learning languages
The Freie Universität's Language Center offers language classes as part of the general professional skills (ABV) study area. In the "How do I register for classes?"-section of the OSA you can find more information on the classes offered and how to register for them.
Center for Independent Language Learning 
In addition, or as an alternative to the language classes taught by the Language Center, you can also use their Center for Independent Language Learning to learn and practice a language. It also offers a comprehensive tandem partner program.
German as a foreign language
If German is not your first language or mother tongue, you can take "German as a Foreign Language"-classes. The Language Center's website has an overview of the classes offered during the semester, both during lecture-period and after.
Language certificates for studying abroad
If you are interested in studying abroad as part of an exchange program and the partner university demands proof of your language skills, you can take the respective test (only for study purposes) at the Language Center for the languages it offers.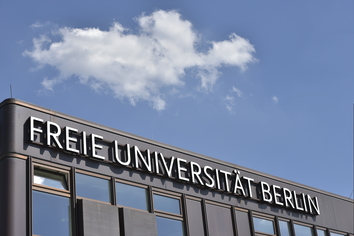 Outer view of the Rost- and Silbelaube in which the Language Center is located
Source: Bernd Wannenmacher