These pages are not displaying properly because the Compatibility View in your Internet Explorer is enabled. We suggest that you remove 'fu-berlin.de' from your list of sites that have Compatibility View enabled.
In Internet Explorer, press the 'Alt' key to display the Menu bar, or press and hold the address bar and select 'Menu bar'.
Click 'Tools' and select 'Compatibility View settings'.
Select 'fu-berlin.de' under 'Websites you've added to Compatibility View'.
Click 'Remove'.
Who can help you with organizing your studies?
This view is optimized for use on tablet and desktop PCs. Due to limited display options the view cannot be used on smaller end devices. Please work on the view using a tablet or desktop PC! Thank you for your understanding!
During your time at university, you will probably be in contact with various facilities and offices. We have listed the most important ones here. Klick on the little information sign to learn more about them.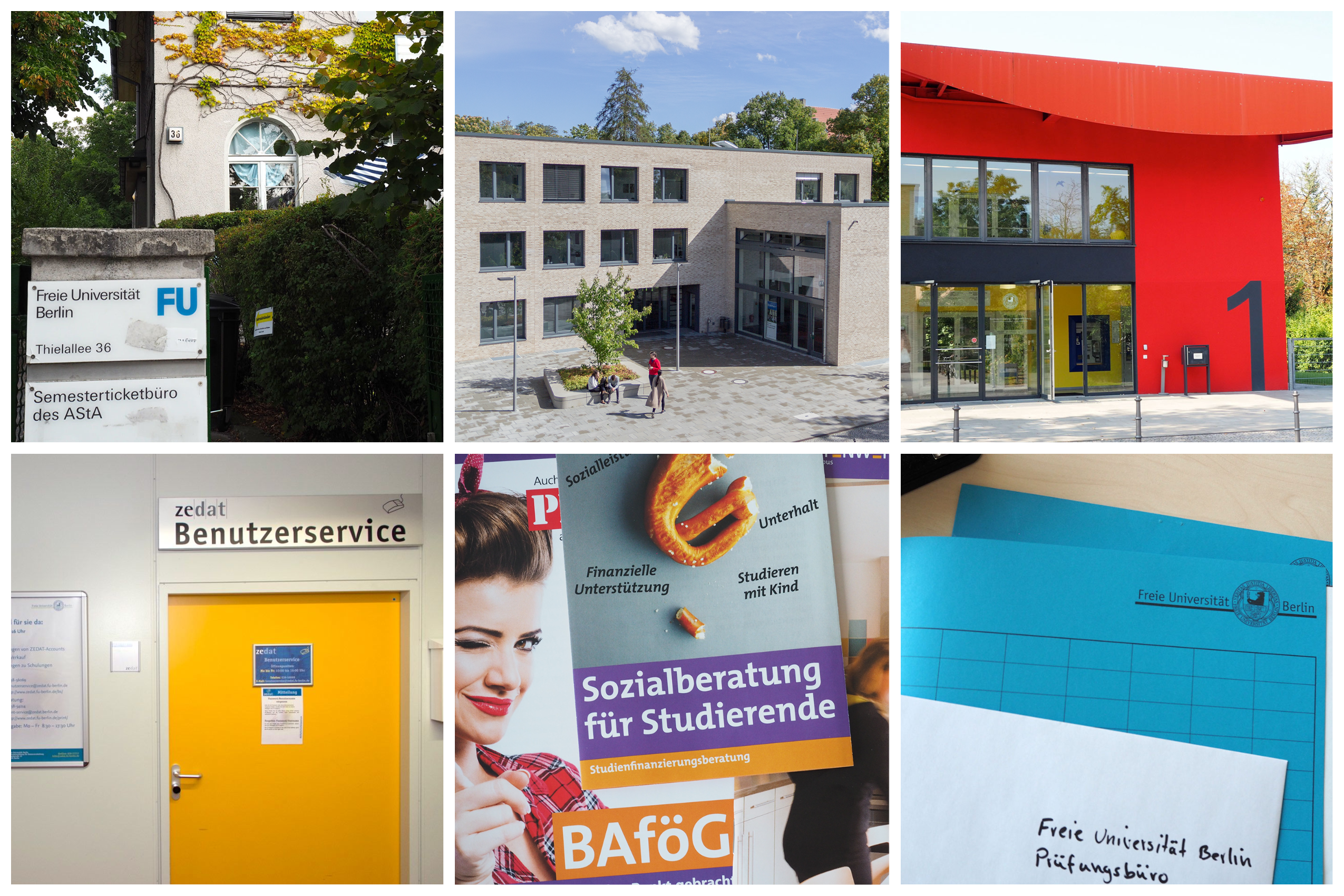 ZEDAT User Service
The Cumputing Center (ZEDAT) can help you with your FU-account, offers software to download for free, and is responsible for the maintenance of the university's computers and printing and scanning devices. On this site of the OSA you can find out more about the ZEDAT's services.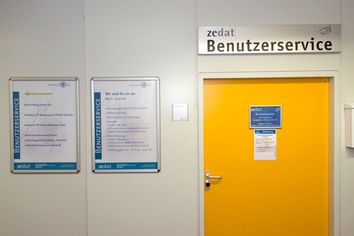 Entrance to the ZEDAT User Service Office
Source: Volker Möller
Study and Examination Offices
The Study and Examination Offices of the respective departments deal with matters of teaching and examination. If, for example, you missed the deadline for registering for and/or withdrawing from classes, the Study and Examination Office is where you have to go. Their contact information and detailed list of responsibilities can be found on their department's/institute's website.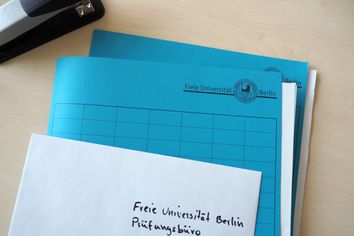 Documents on a desk
Source: Sarah Hostmann
Semester Ticket Office
At the Semester Ticket Office of the General Students' Committee (AStA), you can apply for financial support to cover the cost of the semester ticket or a complete waiver. A list of the necessary prerequisites can be found on the AStA's website.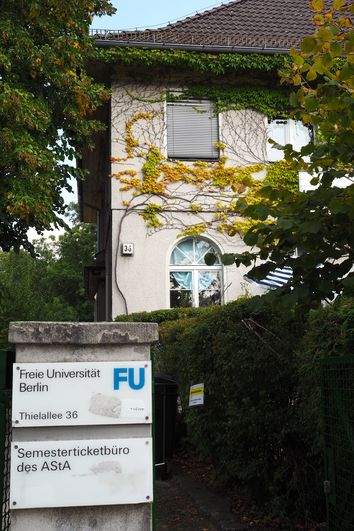 Semester Ticket Office of the General Students Association (AStA) at FU Berlin
Source: Sarah Hostmann
Student Services Center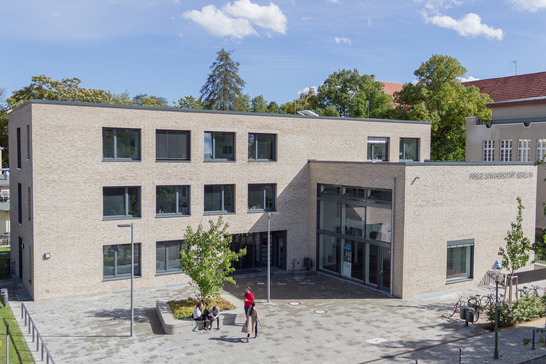 Student Services Center of Freie Universität Berlin
Source: Volker Möller
studierendenWERK Berlin
The studierendenWERK Berlin provides counseling and information on topics such as living in Berlin, financial aid, part-time work, and is also responsible for processing BAföG-applications and managing the student dorms.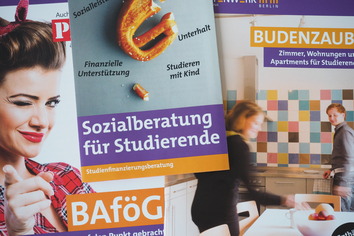 Leaflet from the studierendenWERK Berlin
Source: Anna Lena Hahmann
Student Administration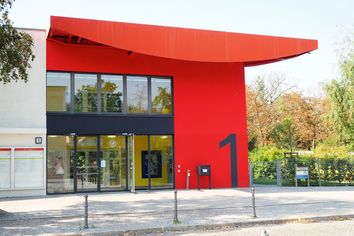 Student Administration Office on Iltisstr. 1
Source: Sarah Hostmann