These pages are not displaying properly because the Compatibility View in your Internet Explorer is enabled. We suggest that you remove 'fu-berlin.de' from your list of sites that have Compatibility View enabled.
In Internet Explorer, press the 'Alt' key to display the Menu bar, or press and hold the address bar and select 'Menu bar'.
Click 'Tools' and select 'Compatibility View settings'.
Select 'fu-berlin.de' under 'Websites you've added to Compatibility View'.
Click 'Remove'.
B.A. North American Studies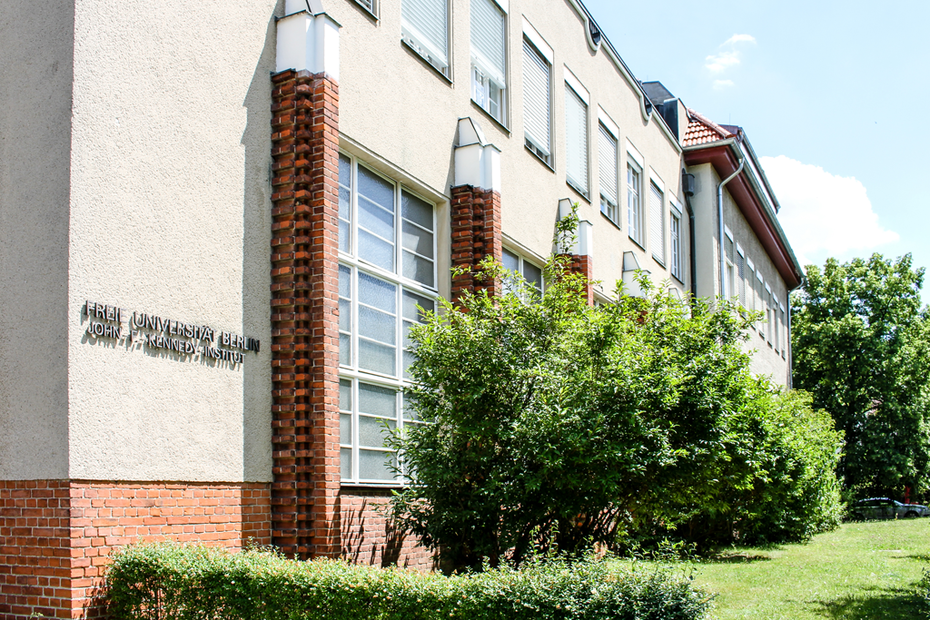 Source: Masha Conquest
The building of the Kennedy Institute at Lansstraße 7-9 in Berlin-Dahlem
Welcome to the OSA ("Online-Studienfachwahl-Assistent") page for the Bachelor program in North American Studies at the John F. Kennedy Institute of the Freie Universität Berlin!
The OSA tool is an online assistant to help you choose your field of study at the FU, providing comprehensive overviews of the various programs you can choose from. Here you will find a variety of information to help you get a better look at what it would be like to pursue a Bachelor degree in North American Studies. 
This particular OSA site is divided into chapters focusing on different areas in order to give you a broad understanding of the program. Aside from receiving basic information about the actual content of the degree, you'll gain special insight into everyday life at the institute and the pecularities of North American Studies.
You can navigate through the side in the recommended order by using the arrows on the left or right side of your screeen, or jump between chapters by clicking the appropriate headings in the navigation bar.
If you have any questions about the program that aren't answered on these pages, feel free to contact us. 

Weil der Bachelor Nordamerikastudien gute Englischkenntnisse voraussetzt, gibt es diesen OSA nur auf Englisch. Suchen Sie nach deutschsprachigen Informationen können Sie sich gerne auf unserer Website informieren oder uns persönlich kontaktieren.