These pages are not displaying properly because the Compatibility View in your Internet Explorer is enabled. We suggest that you remove 'fu-berlin.de' from your list of sites that have Compatibility View enabled.
In Internet Explorer, press the 'Alt' key to display the Menu bar, or press and hold the address bar and select 'Menu bar'.
Click 'Tools' and select 'Compatibility View settings'.
Select 'fu-berlin.de' under 'Websites you've added to Compatibility View'.
Click 'Remove'.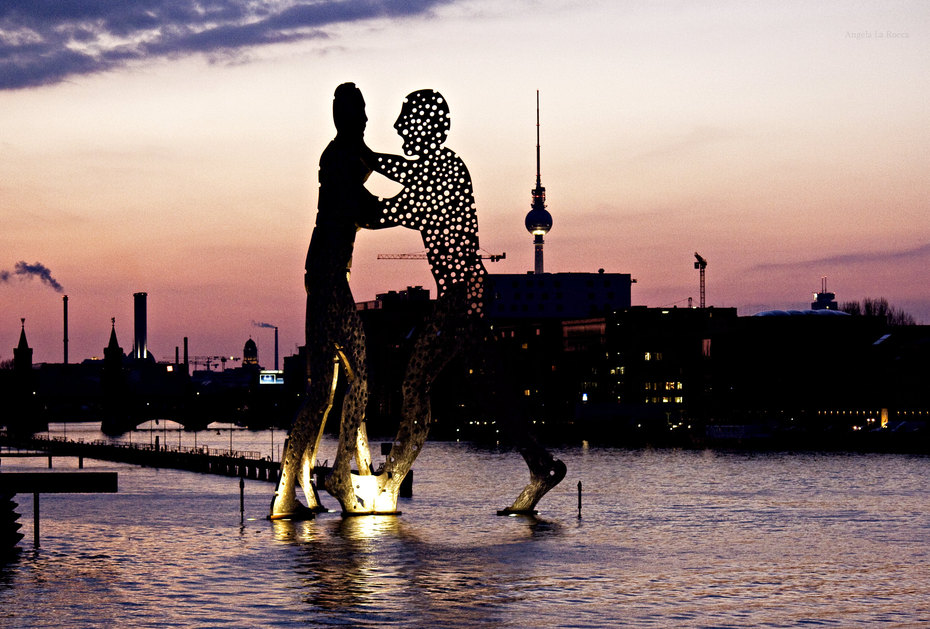 Source: Flickr.com — By Angela Schlafmütze [CC BY-NC-ND 2.0]
The Molecule Man in Berlin is a three-person-sculpture from the artist Jonathan Borofsky symbolizing "the molecules of all human beings coming together to create our existence".
Welcome to the Online Studies Selection Guide (OSA, Online-Studienfachwahl-Assistent) for the Biochemistry Master's program of Freie Universität Berlin (FUB).
The following pages provide information on this program. You can proceed through the guide consecutively, using the arrows on the sides of each page, which takes about 30 minutes from start to finish. Alternatively, you can use the various tabs to search for specific information about the program, such as application procedures, the program's structure and modules, research activities, prospects for graduates as well as university life and life in Berlin.
While using the OSA, no data, including none of your personal information, is either collected or stored.