These pages are not displaying properly because the Compatibility View in your Internet Explorer is enabled. We suggest that you remove 'fu-berlin.de' from your list of sites that have Compatibility View enabled.
In Internet Explorer, press the 'Alt' key to display the Menu bar, or press and hold the address bar and select 'Menu bar'.
Click 'Tools' and select 'Compatibility View settings'.
Select 'fu-berlin.de' under 'Websites you've added to Compatibility View'.
Click 'Remove'.
Infographic: Types of higher education entrance qualification (HZB)
This view is optimized for use on tablet and desktop PCs. Due to limited display options the view cannot be used on smaller end devices. Please work on the view using a tablet or desktop PC! Thank you for your understanding!
Click on the information icon for further information and additional links.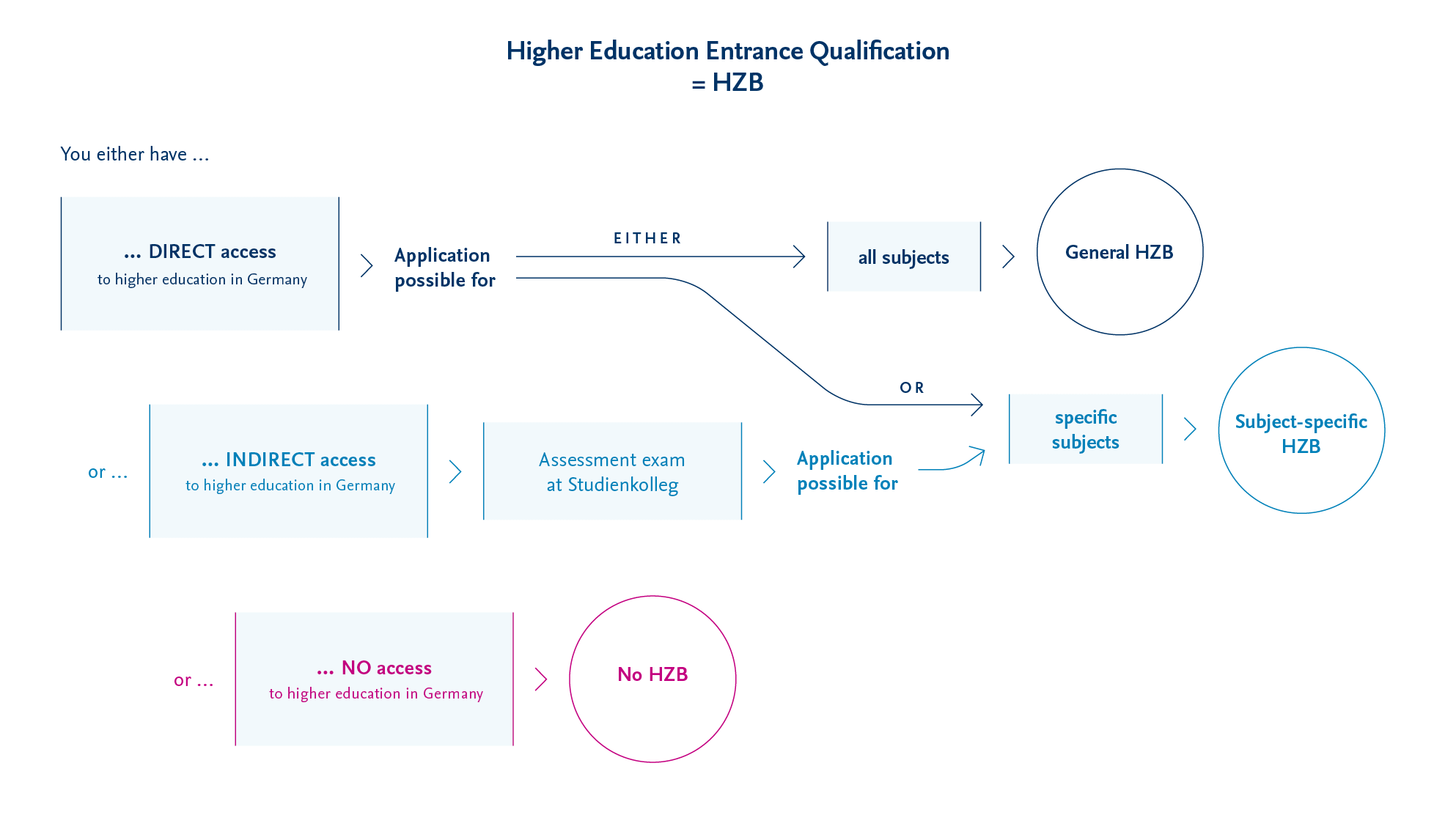 Assessment exam at the Studienkolleg
What is an international higher education entrance qualification?
Whether you have a higher education entrance qualification that is accepted as equal to the German HZB depends on your educational background.
Conditions usually include the following:
a high school diploma or school-leaving qualification from your native country that grants you access to higher education in your native country or, as the case may be,
a combination of school-leaving qualification, university entrance exam and/or years already enrolled as a student at a university.
The DAAD's (German Academic Exchange Service) website and database anabin can give you information about what kind of HZB you have.
Higher Education Entrance Qualification (HZB)
What can you do if you do not have a HZB?