These pages are not displaying properly because the Compatibility View in your Internet Explorer is enabled. We suggest that you remove 'fu-berlin.de' from your list of sites that have Compatibility View enabled.
In Internet Explorer, press the 'Alt' key to display the Menu bar, or press and hold the address bar and select 'Menu bar'.
Click 'Tools' and select 'Compatibility View settings'.
Select 'fu-berlin.de' under 'Websites you've added to Compatibility View'.
Click 'Remove'.
M.Sc. Cognitive Neuroscience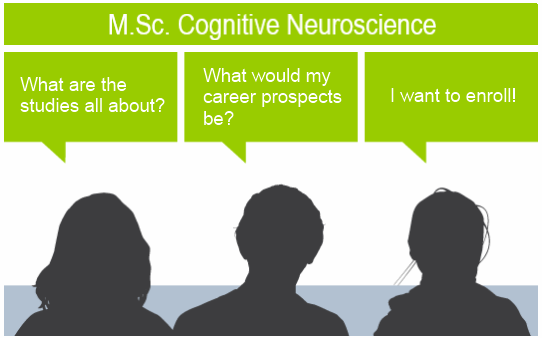 Welcome to the Online Studies Selection Guide (OSA) for the Master's program Cognitive Neuroscience Berlin (MCNB)! The MCNB starts in 2021 and replaces the 'Social Cognitive and Affective Neuroscience' (SCAN) Master's Program.
On the following pages we try to provide a comprehensive description of the new MCNB program. 
You can click through the Guide using the arrows on either side of the page. Or you can use the tabs at the top of the page to select for specific information regarding the program.
The Apply tab contains details regarding the application and admission procedures.During the run-through of the OSA no personal data is collected or stored. Reading through the complete OSA requires around 10 minutes.
We hope you enjoy our OSA!