These pages are not displaying properly because the Compatibility View in your Internet Explorer is enabled. We suggest that you remove 'fu-berlin.de' from your list of sites that have Compatibility View enabled.
In Internet Explorer, press the 'Alt' key to display the Menu bar, or press and hold the address bar and select 'Menu bar'.
Click 'Tools' and select 'Compatibility View settings'.
Select 'fu-berlin.de' under 'Websites you've added to Compatibility View'.
Click 'Remove'.
Exercise: combine subjects
Try to complete the graphic below using the information you have gained from the interactive combination tables from the previous pages. Please note that the combinations presented here can also include a teacher training component.
Drag the subjects and study program components listed on the right to the matching grey circles in the graphic: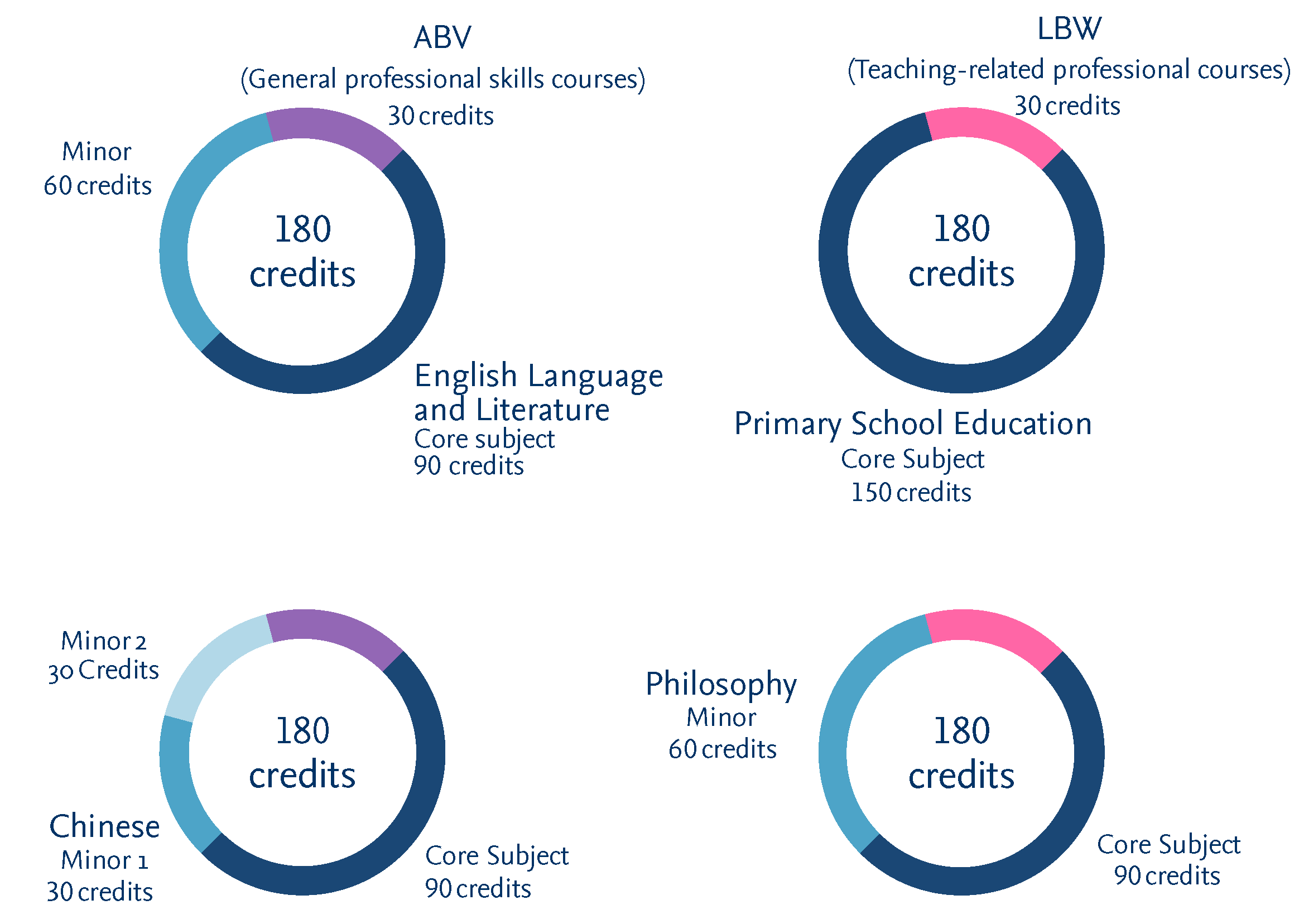 For feedback and further information, click on the button.